Costume F.A.Q.
CONTACT & PAYMENT INFORMATION
How do I get a commission & How often do you open?
---
Commission openings are announced first via Patreon. If they aren't claimed by patrons they'll be posted publicly to Twitter a couple days later. I try to accept commissions a few times a year but this is subject to change.
---
Payment options? Do you offer payment plans?
---
I only accept Paypal (USD). A non-refundable down payment of 20% is required to secure your commission. Payment plans are flexible; the only requirements being that payments are made at least once a month, on the same day, with the minimum payment being $300.00 a month. Together we can build a payment plan that suits you. I do not accept "half now half later" payments. Full payment up front can be accepted on a case-by-case basis.
---
Can I request a quote?
---
My commissions are flat priced, so you will not need a personalized quote. Prices will be disclosed when a commission spot is available.
---
Whats the best way to contact you?
---
I am not currently available for inquiries. Please explore the site and read my FAQ & TOS for most commonly asked questions and technical information.
---
How does the commission process work?
---
1.) Patreons get first dibs at all commission types, if a commission opening is not claimed by a patron it will go public on twitter a couple days later. 2.) An application page will open where you'll submit your personal and character information. 3.) Applications will be reviewed and clients selected. 4.) Upon acceptance you will receive an email to confirm commission information, and we'll finalize payment plan options and monthly payment due dates. 5.) You'll be sent a partial payment Paypal invoice for the full commission amount and will receive monthly notifications via paypal when your monthly payment is due. Your invoice will have a minimum payment amount that we will determine during the acceptance process. Your 20% non-refundable down payment will be expected once you receive your commission invoice and regular payments will begin the following month. 6.) Some preparatory progress will be made before payments are finished (ex: prepping the mask base, buying supplies) but the majority of work will be held until the invoice is paid in full. 7.) Once your commission is paid for and completed I will schedule a photoshoot and your commission will be sent to you via UPS for domestic orders and USPS for international orders. Your package will be insured, packaged securely and have tracking information.
---
---
GENERAL QUESTIONS
Do you sell resin bases alone?
---
No, In order to maintain the integrity of my work, I only sell resin bases as a part of finished products.
---
Do you make other species like cats, dragons etc.?
---
New bases are in the making. I currently have Petite Canine (Standard), Masculine Canine and Kemono bases available for commission. Custom made bases can be done at an additional cost.
---
Do you ship Internationally?
---
I can provide international shipping at an additional cost.
---
Do you do at-con deliveries?
---
I do not offer at-con deliveries.
---
Are we compatible as Client & Artist?
---
Please review my Compatibility Form for a better understanding of my work practices and what is expected from both client and artist.
---
What commission types are you accepting right now?
---
Right now I am only accepting Mask commissions.
---
Is there an age requirement?
---
You must be 21 years or older to commission.
---
How/where can I commission a body suit or parts to match my mask?
---
A Partnership Program is in the works! There will be a curated list of seamstresses and crafters who can create body suits and/or parts for my clients. OED Partners go through a thorough application process and will have a range of prices, locations and accommodations so you can chose based on what suits you best.
---
---
COMMISSIONING INFORMATION
Can I reserve a spot?
---
There are no reservation options at this time.
---
Can I commission a suit without certain parts?
---
I only accept commissions for full costume sets and masks. ​ - Masks - Partial: Mask, Feet, Hands & Tail - Full Suit: Mask, Body Suit, Feet, Hands & Tail
---
Do you accept commissions with a deadline?
---
I do not accept deadline commissions at this time. In special cases I can offer a rush service at an additional cost.
---
What measurements do I need? Do I need to make a Duck Tape Dummy (DTD)?
---
Full suits are the only commission type that require a DTD. Measurments will be requested as needed for Partials and Masks. DTD's should be made one month before a commission is started to prevent poor sizing due to weight gain or loss. The video below is how I will request all DTD's be made.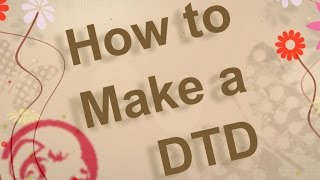 ---
Do I need a 3 image turnaround reference of my character?
---
A three image turnaround is not required but they are encouraged. If there are inconsistencies in the design references I'll request artistic freedom to do what I believe best suits my style. 3 image turnaround references keep those inconsistencies from happening.
---
How long will it take to make my commission?
---
Turnaround is slow at this time due to my full queue. Clients are given a 2 year lead time unless stated otherwise. *New* With my recent adjustment to taking mask only commissions there will be times I open for quick 2-3 month turnaround mask commissions. My goal is to accept these quick turnaround mask commissions 2-3 times yearly.
---
Warranty & Repairs?
---
There is a 3 month warranty included with every commission. You can see the TOS for more information the warranty. I do not offer repairs on suits that have been used for 12+ months. Unfortunately, I don't have time to offer repairs like these.
---
If you've already started, can I ask you to change the design?
---
I wont make modifications to what has already been finished, but I can use the new design for whatever has yet to be started for an additional fee.
---
Can I buy left over fur from my commission to make extra parts/repairs?
---
I do not sell fur, but I can share where I purchased the fur.
---
How to be sure my mask will fit?
---
Masks are one size fits most. Masks are padded with removable Velcro foam for easy size adjustment. It is the commissioners responsibility to adjust the padding provided for the best fit.
---
How do I care for & clean my finished suit?
---
I provide a care guide with every commission that covers general care and other tips and tricks that could be useful!
---
What precautions should I take with my commission?
---
Keep in mind that your mask/parts are all pieces of artwork. They should not be handled aggressively, thrown, hit, or yanked as this may cause malfunctions with the design or permanent damage. Masks can not be machine washed. You can use "Spot-Shot" or similar products for quick and easy topical cleaning for your mask or any other parts that cannot be machine washed.
---
Can I commission a suit with additional parts?
---
I can make extra parts as long as they are planned from the beginning and completed as a set. This includes indoor/outdoor feet paws and additonal tail variants.
---
---